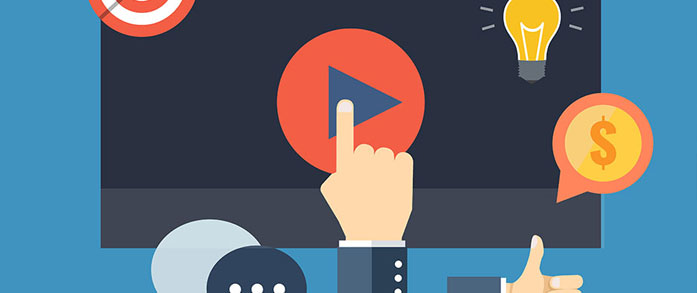 Online Video! Its a whole new Take !!!
December 22, 2016
Online Video is the new mantra to take your marketing goals into Stratosphere.
Using video strategically to accomplish specific business objectives, enables companies to see serious returns.
Videos stand out on social media, give a quick overview of a product without overwhelming customers with text. In less than thirty seconds, a customer can get the information through a short powerful video.
Study says that websites with video are 53x more likely to feature on front page Google results. Video convert 71% more consistently, outperforming other marketing content.
Create an emotional connect with your brand as brand stories created using video are 22x more memorable.
The human brain processes visuals 60,000 faster than text and 1 minute of video = 1.8 million words.
52% Marketing professionals say video content has the best ROI and 76% of marketers plan to use video for enhancing brand awareness as 64% of users are more likely to buy a product online after watching a video.
For start-ups, live video streaming can be a great tool to enhance audience engagement and build communities. Startup with a new product or partnership launch, enables companies to build excitement around it by scheduling a live video stream. Live interviews by founders on their journey to build the company is a powerful video content which will be interesting for everyone.
Facebook strategically places a lot of emphasis on videos now and you have a much better chance of reaching out to your target audience.
Video gives a whole new take on content marketing, as in 2017, online video will account for 74 % of all internet traffic, with 55% people watching videos online every day.